HOW TO GET RID OF MEALY BUGS IN HOUSEPLANTS
WHAT ARE MEALY BUGS?
Mealy bugs are small,white,squishy soft insects that stick to plant stems and suck the life out of them. Apart from being extremely unsightly, mealy bugs are also very rigid and spread quickly on a plant. Timely cure is very important as they can cover a plant within days and kill it, if ignored.

In a gardener's language, mealy bug is an icky, irritating, annoying little creature that stubbornly refuses to die or go away and manages to shoot up the B.P. of every gardener and kills the joy of summer gardening. If i could, personally, figure out where their tiny necks are, i'd wring the life out of them!
What plants are easily affected by mealy bugs?
They arrive with the summers and perch themselves on Hibiscus, Plumeria, Portulaca, Zinnia, Sunflowers, tomatoes, lady's fingers and peppers among others.
Mealy bugs usually affect the fresh growth, underside of leaves and top tips of a plant and hence are easy to treat before they spread down and take over the plant.
So, HOW TO GET RID OF MEALY BUGS ON HIBISCUS AND OTHER PLANTS?
This is a sure shot method that ALWAYS works for me.
First of all, aim a jet of water from a hose onto the bugs while holding the stem in place with one hand. Target all fresh growth, tips and underside of leaves. If the plant is in a container, tilt the pot onto the ground to get more access and coverage.

Remove as many bugs as you can, with a sharp spray of water.
Next, our weapon to fight mealy bugs is NEEM. Neem is a magical plant available in the form of powdered neem leaves, neem cake and neem oil for uses in the garden.
Neem oil is available in small bottles from shops stocking agricultural products, pesticides, ayurvedic medicines and of-course, online at FLIPKART, AMAZON, SNAPDEAL etc.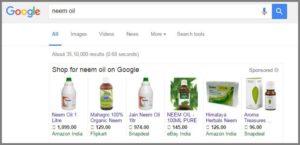 Prepare a neem solution to spray on mealy bugs, as follows:
STEP 1: Measure half a tsp. of neem oil.

STEP 2: Add a squirt of liquid soap.

STEP 3: Pour it into a spray bottle(approx half ltr.) and fill the bottle with water.

STEP 4: Spray this solution targeting the areas susceptible to mealy bugs first and then covering the whole plant.
FREQUENCY OF APPLICATION
If you have removed most of the bugs with water spray, then application twice a week works fine. Neem oil is strong, hence should not be used everyday.
PRECAUTIONS
The MOST IMPORTANT point to note is that this spray should only be done after sunset, because sunshine+neem spray is a sure shot formula to burn the plants. Also, do not increase quantity of neem oil or soap as they are both very strong.
Avoid spraying on young plants and seedlings or make it highly diluted before spraying.
Cover your nose and mouth or keep some distance from the spray.
If you follow this diligently, you should start seeing results in about a week. You can skip removing the bugs with water jet, if you wish, but it is highly recommended to speed up the process.
WAYS TO PREVENT/ CONTROL MEALY BUGS
While it may not be possible to control the infestation 100%, a few measures help control the mealy bugs to a large extent.
1. Mix NEEM CAKE/POWDER to the soil mix. It is available in packets at approx Rs.30/kg. Add about a handful to the potting soil to control mealy bugs.

2. Add NEEM LEAVES/POWDER to compost. This results in healthy compost making plants disease resistant. If you have a neem plant, occasionaly add fresh neem leaves to your compost bin/pile.
3. Dilute some neem oil with water and brush onto the stems as well as bottom of the plant to prevent mealy bugs from sticking on.
4. Improve air-circulation around plants and avoid watering after sunset. Humidity breeds mealy bugs.
While there are other chemical ways to deal with mealy bugs, i find this one the most effective and easiest to execute. Do try it and let me know if it worked for you.
Talking of neem, we have recently become health freaks and among other things, have started taking Neem Tablets by Himalaya Wellness, twice a day for blood purification and to treat acne.
It is nothing but compressed neem which makes it easier to consume than SAFI, which we all have been tortured with, at some point during our childhood. If you are like me though, the tablet will still stick to your tongue for a few seconds but the bitter taste is quite bearable for this duration. Just drink lots of water. I do not have acne issues so will be taking a 1 month course which is enough for blood purification, but if you have stubborn acne then a three-month dose is recommended.
TILL THEN, CYA
HAPPY GARDENING 🙂
JOIN OUR GARDENING COMMUNITY ON FB FOR MORE TIPS AND TRICKS!
https://www.facebook.com/groups/1629966650655491/
Subscribe in a
reader